Hello readers! Well Easter isn't too far away so I began my search on Pinterest today to find cute ideas for making treats! I wanted something unique and fun looking! After all, the better your food looks, the more appealing it is to eat =) With that said, I definitely found a couple cute ideas that I would like to share! I would love to take credit for these adorable ideas but they are not my own creations.  Please click on the source and check out who made these little creations and how you can make them too!
The first one that caught my attention were these Sweet Bird's Nests!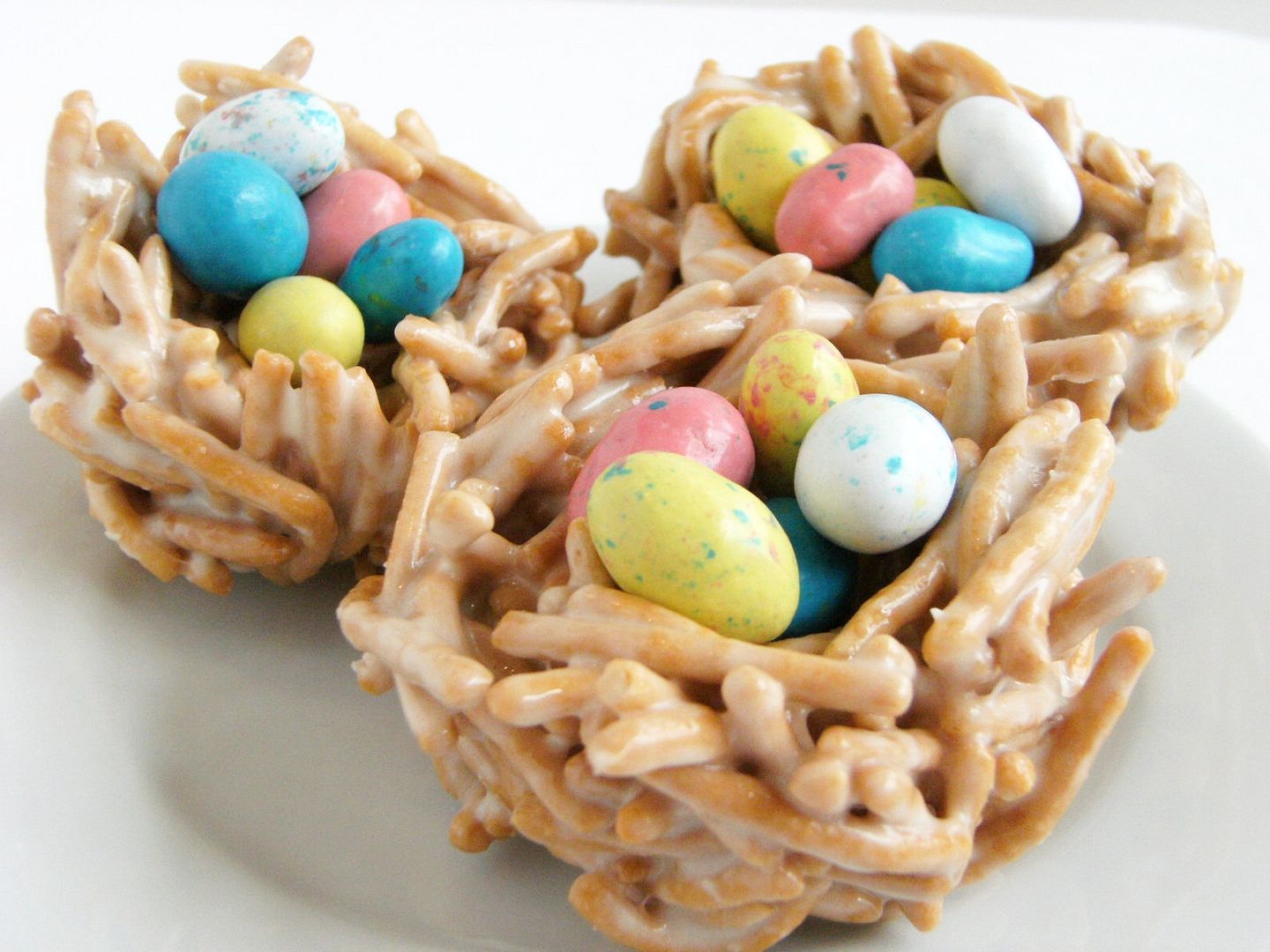 Source: http://bakeat350.blogspot.com/2010/04/sweet-birds-nests.html
You need chow mien noodles, marshmallows and Easter egg candy. They take less than an hour to make!
Last but not least, here is Bunny Bait!
Source: http://bakeat350.blogspot.com/2011/04/bunny-bait.html
Take some Easter M&M's, popcorn, plain vanilla candy melts and confetti sprinkles!
Its quick, easy and delicious so be sure to share to share it with others!